PLEASE READ THE ONLINE REFUND AND CANCELLATION POLICY BEFORE PROCEEDING!
Due to Post pandemic, shipping and handling is delayed. Bike makers nationwide are busy and experience a high demand of orders. Delays occur at every level of production and during shipping. In addition, custom backlogs and port congestion delay the arrival of bikes even further. During the pandemic and post pandemic regular orders get filled within

10-35 business days

. There might be further delays out of our control. This time frame does not apply for custom bikes or preorders which might take longer.
ETA's of Preorders can change at any time. Thank you for your understanding.
FAQ's Bike Attack Electric+
Shipping & Delivery
Bike Attack Electric ships via Bikeflights, UPS or Fedex, fully insured with adult signature requirement. Prior to the pandemic Bike Attack Electric reserved up to 5-10 business days handling and processing time. This timeframe is now 10-35 business days. You or an adult in your household needs to sign for the package. UPS/Fedex will make several delivery attempts and leave notes on your door. If you are unable to retrieve the package and this results in UPS/Fedex returning the bike to us you are fully responsible for the shipping costs and 20% restocking fee.
All bikes sold online come unassembled in a box unless otherwise noted.
All Bikes and E-Bikes are required to be assembled by a professional bike shop. There are no assembly instructions included for shipped bikes.
Some product might be out of stock at the time of your order. Under normal times products that are in stock, usually ship within 5-10 business days from the time you placed your order. The following exceptions will require extended shipment and delivery times:
Products normally stocked but temporarily out of stock.

Products not normally stocked and special ordered.

Products requiring special attention in regards to shipping and delivery guidelines.

COVID 19 and Post Pandemic related delays and exceptions
Under such circumstances, you will be emailed or called ASAP. On occasion we may experience a further delay in the shipment of your order. In such a case, you will be notified via email or phone right away.
If we ship your bike or electric bike you are required to check the bike box for any damages before you open it. In case of a damaged box you are required to notify UPS/Fedex right away of the damage and start a claim with them. We also request to make a pictures of the damage. In the case of a damage please notify us right away and email us pictures of the damage, the UPS/Fedex claim number and explain the details. If your bike box arrives damaged in shipping, please check the bike right away if there are any damages to the bike itself and let the UPS/FEDEX driver know and contact us right away. You will be asked to send pictures. If the damages are not being resolved with a partial refund and you want to return it, note that it should be returned in the same condition in which it was received, and it should include all items that were in the original package, including packing materials. If the box has holes and gaps we ask you to tape them over so the bike can be returned to us without further damages. If the returned item is used, damaged, or missing any parts, or is damaged during return shipping because it wasn't packaged correctly, we might deduct from the refund to cover the loss in the item's value.
Financing
If one or more items in your order has an extended ship date, your loan payment(s), including interest, may be due before the merchant ships all of the items. Please note that you may not receive a rebate of any interest that may have already accrued on an amount that later gets refunded.
Pre-Orders and Cancellations
All Orders and Pre-orders will be charged in full at the time the order is placed.
All Orders and Pre-orders are final sales unless there is a problem caused by us.
In specific cases - determined by management - we might be able to cancel certain orders before the order was shipped or before it is ready for pick up - 7% processing and handling fees are non refundable. These case by case courtesy cancellation exceptions are only possible for certain specific orders that meet certain guidelines (as determined by management) and are to be considered a pure courtesy. Preorders arrival dates might change at any time without prior notice. During COVID 19 bike makers have limited information when bikes arrive in the country and can often not inform their dealers when any delays occur. Bike shops are at the mercy of the bike makers inventory levels. The pandemic's high demand for bikes combined with production and supply challenges has made it impossible for manufacturers to foresee what arrives and when. This is not only occurring for specific brands but it is a worldwide situation for very bike maker. We are striving to inform every customer as soon as we have received any new information from the manufacturer. Your preorder is secured but be aware there will be additional delays during the pandemic.
International shipping
We can not ship electric bikes overseas.
Privacy & Security
We will never sell or share your personal data to any third party.
This site is secured by GeoTrust.
Security is our main concern. GeoTrust Quick SSL gives online consumers and businesses peace of mind.
Sites secured by GeoTrust SSL certificates are providing up to 256 bit encryption which offers the highest level of encryption and security. This means you can rest assured that communications between your browser and this site's web servers are private and secure.
Returns & Replacements & Warranty
Bicycles and Electric Bicycles
A bicycle or electric bicycle may be exchanged for the original purchase amount credit within 7 days of purchase for a model of the same value or higher if the bicycle was not ridden, shows no wear and tear, has no extra mileage on the computer and is in 100% showroom condition as determined by the store manager, unless the bicycle was special ordered, on layaway, it was shipped, it was bought online, it was a closeout deal or a sale price.
All bicycle online sales and special orders are final sales, unless there is a problem caused by us.
If there was no problem with the order and you changed your mind about the online order (before it was shipped) for other reasons - in some cases we might grant an exception and agree to issue a courtesy refund for your order within a limited time of 2 weeks after the online order was placed - minus 20% restocking fee. If your bike was ordered online and was already shipped and we agree to a courtesy refund minus 20% restocking fee, in addition to the restocking fee you are responsible for the shipping costs to you and to us. When you ship it back to us we require it to be shipped fully insured - and in case of an electric bike - you need to declare it an electric bicycle with the shipping company. In case of damage that might occur while being shipped back to us we are not responsible for the damage. Also note that some shipping companies do not ship electric bikes unless the shipper is hazmat certified. When we have the bike back in our possession, we will check first if it has no damages, wear and tear or mileage on the odometer.
Our terms and conditions need to be agreed to before check out.
Accessories
All regularly priced accessories may be returned for a full refund within 7 days of purchase if unopened in its original packaging and accompanied by the original receipt. Refunds will not be given if those conditions are not met. Sale and clearance items, layaways, special orders, online sales or items that were shipped are not returnable.
Parts
Parts that were un-installed and in their original packaging may be returned for a full refund within 7 days of purchase with the original receipt unless they were sale items, shipped, on layaway, online sale or special ordered. Parts that were installed on a bicycle, a car or other accessory can not be returned.
Labor
Labor charges are not refundable, unless there is a problem with a repair or part installation performed by our shop. Please contact us right away, we will correct it ASAP.
Bicycle warranty policy
Bike Attack Electric will honor all manufacturer's warranties, which vary from 1 to 5 years, against manufacturer's defects. The warranty doesn't apply if the problem is caused by normal wear and tear or abuse, if the bicycle was used for racing or other activities that it was not intended for or if it was involved in an accident. The warranty might also be voided if certain parts were installed later on or if the parts or extras were installed by other sources. All bikes sold online ship unassembled and need to be assembled and fine tuned by a professional bike shop or the warranty is voided.
Ordering
Bike Attack Electric accepts online orders for certain brands. Simply go to www.electricbikeattack.com and order online.
If you're ordering online and we're shipping the product to a different address than the one on file with the bank we might ask to submit other documentation verifying that you are the cardholder and authorized the transaction. This is a security measure to avoid fraudulent use of your credit cards and for your own protection.
To protect our customers from fraudulent transactions, the billing address is verified through your credit card company. If the billing address differs from the billing address on your bank's records, you could be declined.
If your transaction was declined due to AVS Mismatch (billing address does not match billing address of cardholder), do not try to resubmit your request, since this will issue multiple authorization requests to your bank and might place holds on your funds.
My order was declined. What happens next?
You may see pending charges on your account even if your order was declined. When you placed an order on our website, the transaction was sent to the bank for verification and for availability of funds. The bank holds the funds for that transaction, even if the order is declined for other reasons. The hold will drop off automatically in 1 to 3 business days, since the transaction was not completed. Some banks, such as credit unions, may take longer to have the hold removed. Please note that this is a normal procedure initiated by your bank and not by Bike Attack Electric.
Payments & Pricing
Bike Attack Electric accepts all major credit cards for in store purchases and for online purchases as well as Paypal and Apple Pay.
Sometimes prices and descriptions of products might change and might not have been communicated to us by the manufacturer in a timely manner. We would like to apologize for any wrong prices and changes in descriptions that were not updated to our website. We also strive to eliminate clerical errors and typos and try hard to minimize them, but unfortunately they might occasionally happen. Please contact us if you find a price or description error on our website so we can fix it right away.
Insurance for Your Bike
We offer third party insurance for your bike from VELOSURANCE. Please call us and enquire about the program or go online.
Laws for Riding Electric Bikes in California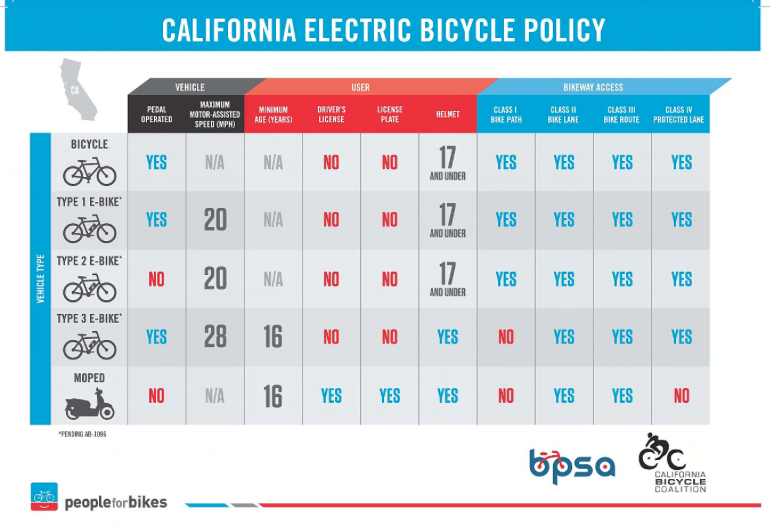 Where is Bike Attack Electric located?
2904 Main Street
Santa Monica, CA 90405
We are right next to Holy Guacomole on Main Street and Ashland Ave in Santa Monica.
Do you have parking?
We have a big parking lot in the rear of the shop, with plenty of easy and free parking. Just pull up behind our store.
Going Southbound on Main Street, Santa Monica: make a right on Ashland Ave and pull into our parking lot on the left. You'll see the big orange building.
Going Northbound on Main Street, Santa Monica: make a left on Ashland Ave and pull into our parking lot on the left. You'll see the big orange building.
What are Bike Attack Electric's store hours?
We are open every day (except Thanksgiving, Christmas day and New Year's)
Monday: 10am-5.30pm
Tuesday: 10am-5.30pm
Wednesday: 10am-5.30pm
Thursday: 10am-5.30pm
Friday: 10am-5.30pm
Saturday: 10am-5.30pm
Sunday: 10am-5.30pm
How can I contact Bike Attack Electric?
Email us at sales@bikeattack.com

Call us at 424-744-8148
Visit us at 2904 Main Street, Santa Monica, CA 90405
Who is Bike Attack Electric?
To learn more about the history of Bike Attack and find out who we are please read the "About us" page.
How long is Bike Attack in business?
Bike Attack was founded 1994 in Berlin, Germany.
Does Bike Attack Electric have any business affiliations?
Bike Attack Electric is a member of:
NBDA
People For Bikes
Santa Monica Chamber of Commerce
Buy Local Santa Monica