Posted by NBDA on 11th Nov 2019
November 11, 2019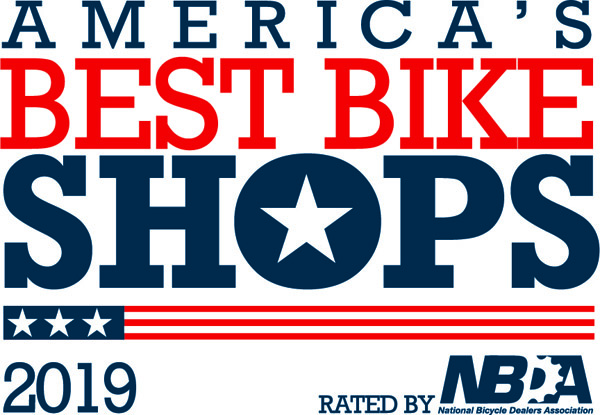 BIKE ATTACK was named one of America's Best Bike Shops for 2019.
The National Bicycle Dealers Association (NBDA) has certified BIKE ATTACK as being among the top local bicycle retailers in the United States. Fewer than 200 qualified for this honor.
Key to certification is a lengthy application survey that quantifies key elements found in successful retail operations of all kinds. Mystery shoppers then evaluated dealers through phone & email contacts, website appeal & accuracy, and an in-store visit with detailed breakdown of their experience, from a customer's perspective, provided to all shops participating. The process of going through the application and the outside perspective of the mystery shopper have created a program in which every shop has the opportunity to recognize their strengths and weaknesses and become the very best retailer they can be.
America's Best Bike Shops certification requires not only great shopping experiences and expert staff, but also support for cycling local and national cycling advocacy.
The National Bicycle Dealers Association is a non-profit organization promoting the interests of cycling and specialty bicycle retail since 1946.
Sincerely yours,
NBDA President Brandee Lepak