Posted by Bike Attack on 13th Jul 2019
What Are The Best choices Of Electric Bikes for Burning Man in Black Rock City, Nevada Aug 25th - Sept 2nd, 2019?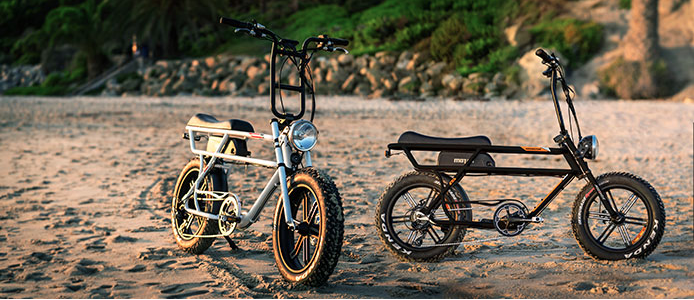 What is Burning Man anyway?
Burning Man is a popular art show happening in the desert of Nevada every year. It attracts thousands of fun loving, art loving, music loving people from around the world. Most of them cover the wide array of desert terrain with a bicycle or electric bike. Focus of the Art Show is celebrating individuality, art, music and the expression of freedom of speech.
Burning Man has always been a big event for the arts loving people in the Los Angeles area, but it has become much more popular every year. Bike Attack has provided bicycles for the event for over a decade now and has expanded it's inventory to offer more electric bikes that are better suited for the Desert Art Show.
Electric Bikes are great for Burning Man, because they are capable of moving easily through several miles of hot desert roads and dusty rugged terrain. Bike Attack highly recommends certain electric bikes for this event.
Our recommendations for Burning Man 2019 are the following kind of e-bikes:
There is a wide array of electric bicycles from affordable to high end to make sure you have the best time at Burning Man 2019.
Call or visit Bike Attack Electric in Santa Monica or Bike Attack Playa Vista for more information.